ISOLATION IS REAL
During the lockdown many are concerned about isolation. There are those who feel it doubly.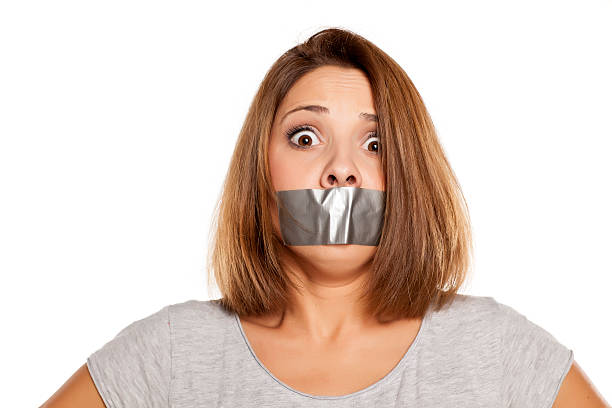 Bible-believing Christians who express reservations about, or even opposition to, the way in which society is moving are increasingly vilified and labelled hate-filled bigots; crushed into silence by a liberal-minded elite who seek to suppress any dissent. Stranded within an unbelieving society and too often the lone dissident within the congregations in which we worship, it is easy to feel with Elijah that we alone are left (I Kings 19:14).
Christians can be forced to lead isolated lives whether in prison or under other forms of persecution. We should pray for them and seek ways in which we can support them. The rest of us, however, no matter what we feel, are not alone. We are part of something much bigger than we often appreciate. God doesn't create freelance Christians: we have strong bonds with each other.
YOU ARE NOT ALONE
The church is not a voluntary society for those with an interest in religion: it is an involuntary society of those who find themselves marching to the sound of a very different drummer. Jesus reminds us, 'You did not choose me, but I chose you and appointed you so that you might go and bear fruit – fruit that will last' (John 15:16). We have a purpose beyond ourselves.
God is the Father of all by right of creation, but there is an even closer relationship. God has adopted some as part of His immediate family (Romans 8:15, Ephesians 1:5). All Christians have the same Father by adoption whom we call 'Abba'; we have the same elder brother (Hebrews 2:11,12); we have been brought together into the same family, brothers and sisters in Christ.
WE PRIORITISE EACH OTHER
As part of the same family we prioritise each other. Jesus commends those who show compassion to the 'least of these brothers and sisters of mine' by feeding, clothing, sheltering and visiting them in prison (Matthew 25:35-40). He is not speaking of the needy generally but rather of the persecuted church, those of His brothers and sisters who are under attack.
Jesus tells us who are His brothers and sisters. When informed that Mary and His brothers were waiting for Him, 'pointing to his disciples, [Jesus] said, "Here are my mother and my brothers.For whoever does the will of my Father in heaven is my brother and sister and mother".' (Matthew 12:48-50) A shocking statement then, just as shocking today. Jesus is not saying believers are 'like' His family, He is saying that believers are His family.
It is our relationship to Christ, transcending all other human relationships, which binds Christians together. As brothers and sisters in Christ, our first duty as family is towards one another. In Galatians 6:10 we are told to 'do good to all, especially the household of God'. We must seek the best for all people, including opposing social policies which are harmful to our humanity. But the church, the family of God, has priority. Priority in our prayer, our time and our giving. We are our brother's keeper. We belong to each other and have a responsibility to each other.
This is not selfishness but necessary if we are to be of use to God. In an increasingly antagonistic world, we have an obligation to support each other. This is for the sake of the world. Which is more likely to be effective in challenging the ever-changing standards of the world: weakened Christians operating in isolation, or strong Christians bound together by ties of love and supporting each other?
GET IN TOUCH
Luther started the world's first mass media-driven revolution. What made him more effective than the Reformers who had gone before him? He didn't just reinterpret the Christian faith, he worked out how to share his vision through the daring use of a brand new communications technology, the printing press. Between March 1517 and the summer of 1520, 30 of Luther's pamphlets ran through a total of 370 editions and 400,000 flooded Germany. From 1517 to 1523, publications in Germany increased sevenfold: half of these writings were by Luther. This unknown monk grasped the available technology with both hands, and God was praised and the world altered.
Today with the internet we have a communications technology which we can use effectively. Generally speaking, social media is a cesspit of vicious and intemperate argument, but that doesn't mean it cannot be used well. It is possible to listen to sermons and lectures and the teaching of influential Christians. However, as the pandemic has taught us, a sermon on a screen is not the same as personal contact in church.
We have to supplement what is available with more personal contact. We can share prayer concerns. We can ask for advice. We can reach out to each other. We can alert each other to what is going on in our own area and compare notes with those elsewhere. We can share the sites we find useful. If you have particular requests or resources you wish to share I will be glad to mention and link to them on Grain.
We should not minimise the task facing us: it is nothing less than preventing the destruction of Bible-based Western culture, the recovery of the traditional values which hold our society together. This takes courage and is not easy, but as Christians we have no option but to stand up for the truth we have received from Christ, and recover our voice. If we are to do this it is imperative that we stand together and support each other.